<! --error popup start --> <! -- existing starts -->
Lead Engineer, Voice - CIC, Interactive Intelligence Customer Interaction Center (ICCE certified)
Lead Engineer, Voice - CIC, Interactive Intelligence Customer Interaction Center (ICCE certified)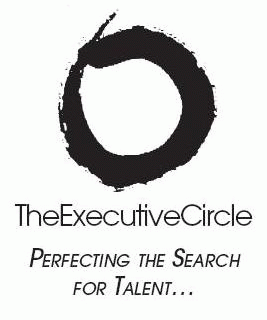 Keywords / Skills :

Avaya, Customer Interaction Center, CIC, ICCE, CIC Server, Media Servers, Gateways, UC, CM, AES, NICE, Avaya CM, Avaya Contact Center, Avaya Communication Manager, ICCE Certified
---
Job Description
Lead Engineer, Voice - CIC, Interactive Intelligence Customer Interactive Center (ICCE certified)
Overview:
Support and Lead the CIC Administration with a focus on standardizing the configurations across all customer services / contact centers consistently while meeting the client specific objectives.

This position will be a part of the Group Business Applications team in rolling out Interactive Intelligence Customer Interaction Center (CIC) which includes management of server environment, local environment and configurations.

Responsibilities:
Support the continuous rollout of CIC solution part of Project ACE to the existing/new customer service / contact centers that would require Symphony implementation.
Develop and refine work processes within the team to continuously improve service quality and productivity in support.
Responsible for the Production Environment stability in both Server Side and Client Side across all contact centers.
Actively work with Team leads and project managers of Concierge function to discuss operational / client requirements that will achieve short term and long term business objectives of the Concierge function.
Thrive for continuous improvements in standardizing the support processes and reducing the lead time in support tickets turnover.
Responsible for standardizing configurations across all sites and ensure all documentations are kept up-to-date and make/suggest continuous improvements.
Identify, recommend, plan and perform the regular maintenance on all devices (Gateways, Media Servers, CIC Servers etc.,) across all locations.
Continuously keep up-to-date with CIC improvements and pro-actively suggest best practices / constantly cross train resources with required knowledge within the team to avoid single point of failures and support knowledge sharing in the best interest of the organization.
Assist in advanced administration of CIC (like developing Custom Handlers)
Must adhere to all change control protocols and ensure proper approvals are requested and made prior to making any environment changes
Complete all tasks while adhering to corporate information security standards and policies
Must work with external consultants when necessary in order to complete the project tasks
Exhibit professionalism and wear a consultant hat while dealing with Sites / Business users.
Be a team player working with inter and cross functional teams

Requirements:
Technical:
Masters / Bachelor Degree in Information Technology, Computer Science or related discipline.
Min 5-7 years of experience in Interactive Intelligence Customer Interaction Center (CIC)
Interaction Center Certified Engineer (ICCE) 3.0 or above
Good knowledge of VoIP, telecommunications, and VoIP protocols

Non-Technical:
Good verbal, written and interpersonal communication skills in English
Affinity to work in international and multi-cultural environment with a good English written & verbal communication skills, and interpersonal skills
Good team player with good inter personal skills
Ability to follow strict change management guidelines while implementing project based changes to the corporate environment
Ability to manage multiple tasks in a high paced environment and shift priorities as required
Ability to work independently under less supervision
Must be a quick learner, willing to research; learn new technologies and ability to communicate technical topics to a non-technical audience effectively.

---
About Company
TheExecutiveCircle Asia Pacific Pte Ltd

Built on the foundation of 25 years of experience, The Executive Circle is a partnership of accomplished Executive Search Professionals supporting the needs of clients in the Asia Pacific region.

With a track record of more than 10 years each, our Consultants have successfully supported Global Multinationals, Asian Home Grown Enterprises, and Start-up Companies in their Expansion, Turnaround and Succession Planning Strategies over the years.

Having seen the boom and bust of the last 10 years have reinforced our belief that recruitment is not merely the hunt for the right technical skills.

What differentiates a successful company from the competition will ultimately depend on their ability to engage, retain and develop the right talent to become key assets to the business.

Our Consultants' Understanding of each Industry Domain, HR Requirements & the Business Environment; our Consultative Approach to each client; and Our Commitment to the Values of Integrity, Confidentiality & Professionalism are the reasons why 75% of our assignments come from long terms repeat or referred clients.

Moving forward, our Vision is to strengthen the value we provide to our senior level clients, candidates and business associates, in whose continued Confidence, Trust and Reliance we have been privileged to attain.
People also viewed
Career Advice to Find Better
Performance Manager - APAC

Amazon

Performance Manager, sales, customer service management, vendor management, data analysis, report building, documentation, Data Center Colocation Management

Singapore

5 - 10 years

Apply

---

Avaya Aura

Cognizant Technology Solutions Asia Pacific Pte. Ltd

AVAYA,Avaya CMS, Avaya AES

Singapore

6 - 16 years

Apply

---

Lead System Consultant

PrimeStaff Management Services Pte Ltd

SCCM,System center systems management server,System center configuration manager,Active directory

Singapore

4 - 9 years

Apply

---
View All Similar Jobs