<! --error popup start --> <! -- existing starts -->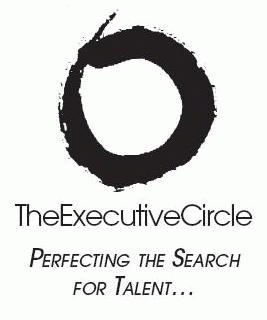 Keywords / Skills :

RFP, RFP Manager, Bid Manager, Bid Management, Process Orientated, Bid, Request For Proposals, Contract, Tender, Bid Process
---
Job Description
RFP Manager
Overview
The RFP manager acts as the team's interface to all stake holders within the Company, to ensure RFPCC provides the required support in a timely manner. 

This position will be looked upon to drive positive work cultures and teamwork within RFPCC, and promotes Synergies with all other teams. 

In addition to the leadership accountability, this position will also take on an appropriate amount of functional responsibilities including co-ordination of global & regional sales account management activities in relation to deals for the Company's regional subsidiaries. 

The manager will also work towards maximization of revenue & profit, and meeting all Global Customers' Expectations, through seamless coordination & timely management of competitive Request for Proposal (RFP) responses. 
Responsibilities:
Adheres to established internal processes. 

Responds to all requests related to RFPCC Work Functions, and takes appropriate actions in a timely manner in accordance with the Company Guidelines. 

Conducts & participates in bids related conferences, including meetings, calls, ad-hoc discussions, etc. 

Develops Pricing & Proposal documentation as required. 

Reviews, facilitates & negotiates contractual documentation (such as Global Master Agreements (GMA), Statements of Work (SOW), Country Participation Agreement (CPA), etc.) with internal & external stakeholders. 

Performs Regular Reporting to Company Internal Stakeholders. 

Participates in Continuous Process Improvement Initiatives. 

Maintains Company's Deal Repository Database. 

Requirements:
At least 7 years of sales experience, marketing and/or RFP work experience. 

Bachelor Degree in Marketing/Economics 

Must have good understanding of tenders & bid process, and with strong business acumen 

Proven Sales Abilities including being a persuasive communicator with good negotiation skills. 

Ability to conduct himself/ herself with sensibility & maturity, in order to be well regarded as a role model within the RFP Competency Centre (RFPCC) Team. 

Able to handle internal & external customers effectively. 

Excellent communication & presentation skills with all levels of management. 

Exhibits flexibility in coping with peak workloads, challenging deadlines & business pressures. Able to effectively prioritize and manage multiple tasks & deals. 

Ability to work effectively in a fast-pace, diverse and multi-cultural environment. 

Good team player. 

Meticulous, Process Orientated and Thorough in Work Approach. Comfortable with high volume of Documentations. 

Excellent Interpersonal Skills. Conscientious & takes ownership in driving for business results

---
About Company
TheExecutiveCircle Asia Pacific Pte Ltd

Built on the foundation of 25 years of experience, The Executive Circle is a partnership of accomplished Executive Search Professionals supporting the needs of clients in the Asia Pacific region.

With a track record of more than 10 years each, our Consultants have successfully supported Global Multinationals, Asian Home Grown Enterprises, and Start-up Companies in their Expansion, Turnaround and Succession Planning Strategies over the years.

Having seen the boom and bust of the last 10 years have reinforced our belief that recruitment is not merely the hunt for the right technical skills.

What differentiates a successful company from the competition will ultimately depend on their ability to engage, retain and develop the right talent to become key assets to the business.

Our Consultants' Understanding of each Industry Domain, HR Requirements & the Business Environment; our Consultative Approach to each client; and Our Commitment to the Values of Integrity, Confidentiality & Professionalism are the reasons why 75% of our assignments come from long terms repeat or referred clients.

Moving forward, our Vision is to strengthen the value we provide to our senior level clients, candidates and business associates, in whose continued Confidence, Trust and Reliance we have been privileged to attain.
People also viewed
Career Advice to Find Better
What can I do when my salary history makes me really expensive in my current job market? I dont want to take a huge salary cut, but I am not having success interviewing.
Ironically, years of experience or having valuable expertise can sometimes put you in a tough spot and leave you feeling frustrated and discouraged. You cannot control where