<! --error popup start --> <! -- existing starts -->
senior embedded software developer engineer (Measurement and Analytical)
senior embedded software developer engineer (Measurement and Analytical)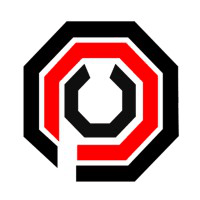 Keywords / Skills :

embedded Linux, embedded C/C++, UART, I2C, PPP, UDP/IP, SPI, HTTP, TCP, OPC, HART-IP, Modbus, embedded Linux platforms, Networking
---
Nationality
Singapore
(Candidates authorized to work in the above mention countries are also eligible to apply)
Industry
KPO/Analytics
Function
IT
Role
Software Engineer/ Programmer
Education
Bachelors/ Degree
Posted On
12th Jan 2018
Job Description
• Degree in Electrical Engineering, Computer Science or a related discipline.

• Embedded real-time C/C++ programming experience.

• 10 to 15 years embedded Linux development experience.

• Experience with software development through the full software development lifecycle.

• Passion for delivering high quality code while adhering to engineering best practices.

• Ensure timely delivery of well tested, reliable, and feature rich products.

• Demonstrated ability to deliver products on time.

• Excellent written and verbal communication skills.

• Develop unit tests and document code.



---
About Company
Unisoft is a Singapore based IT Consulting firm with strong knowledge, expertise and resource base across technology from Data Science to ERP for Implementation, Support, Consulting and recruitment since 1996.
People also viewed
Career Advice to Find Better
What can I do when my salary history makes me really expensive in my current job market? I dont want to take a huge salary cut, but I am not having success interviewing.
Ironically, years of experience or having valuable expertise can sometimes put you in a tough spot and leave you feeling frustrated and discouraged. You cannot control where