<! --error popup start --> <! -- existing starts -->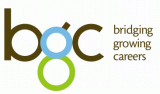 Keywords / Skills :

cyber, Security Analyst, Security Consultant, Information Security, Research Analyst, Network Engineer, Network security
---
Job Description
Operating Security solutions on behalf of Clients, providing 24/7 monitoring and alerting Cyber Security Services.
To provide comprehensive Cyber Security Incident handling and responses as well as remediation.

Role and Responsibilities:
Monitor, gather and report activities pertinent to security systems from a Cyber Security Solutions angle
Monitor and analyse emails for threats such as phishing and malware and escalates as required
Manage in the investigation of security violations and breaches
Investigate and perform computer forensics including malware analysis
Maintain an understanding of current vulnerabilities, response and mitigation methodology used to support cyber security operations
Monitor and inspect alerts and if required provide analysis
Performs in depth incident handling and responses
Computer forensics including malware analysis
Requirements:
Loves problem solving
Passionate in Cyber Security
Hands-on experience with security application is preferred
Understanding of common network traffic, i.e Transmission Control Protocol Internet Protocol (TCP/IP), network traffic and mail
Ability to assess network activity and system configuration for anomalous activity to determine system security status
Knowledge and understanding of network protocols, network devices, multiple operating system
Preferred Technical knowledge of mainstream operating systems and wide range of security technologies such as network security appliances and anti-malware solutions
Fundamental knowledge of network traffic alerts to assess, prioritise and differentiate between potential intrusion attempts and false alarms
Knowledge and understanding of current cyber threats
Excellent team player
Interested parties, please kindly send in your resume to casey@bgc-group.com
---
About Company
BGC Group is one of Asia Pacific's most dynamic Search & Recruitment companies and was voted the Top 10 HR Vendors of 2009 for Singapore, a truly national business enjoying steady growth in revenues and market share. We are a highly successful recruitment and executive search firm working at the highest levels of the Recruitment and Search industry.

Located in Raffles Place, we are currently looking to hire and train a number of Recruitment and Search specialists. Speaking peer-to-peer with business owners, industry leaders and professionals, you will become a knowledgeable and trusted advisor, helping to grow businesses and build careers.
People also viewed
Career Advice to Find Better
Cyber Security Engineer

BGC Search Pte Ltd

cyber, security, programmer, risk, fresh, graduate, management, network, HTTP, SMTP,TCP/ IP,Firewall

Singapore

0 - 5 years

Apply

---

---

---
View All Similar Jobs