<! --error popup start --> <! -- existing starts -->
Graphic Designer (Creative Team)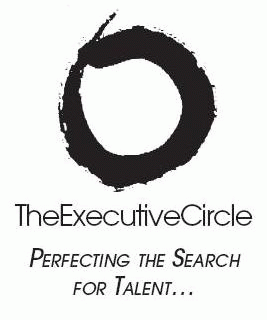 Keywords / Skills :

Creative Designer, Graphic Designer, Creative Solution, Print, digital channel, digital production, print production, publishing, corporate communication, annual reports, sustainability reports, investor relations
---
Job Description
Graphic Designer
Overview
The principal role of the Designer is to respond to creative briefs, and conceive and execute high-quality designs for a range of multi-channel communications projects for our blue-chip clients including annual reports and reviews, sustainability reports, investor relations and employee communications projects as well as digital communications.
The role will require you to engage with and present to clients, and provide you with the opportunity to develop an intimate understanding of your client's strategy and business model as well as a deep understanding of a broad range of the latest software and technologies, creative best practices and market trends.
In time you may have the opportunity to travel whilst working with our increasing overseas client base and we will also provide you with the opportunities and platform to develop your career within this growing and highly ambitious organisation.
The role is well suited for a highly creative and ambitious individual with excellent academics, a curious and innovative mind, and a desire to learn about best practice corporate communications.
The successful candidate must be comfortable communicating with clients and internal teams, have a keen eye for detail, strong communication and interpersonal skills, creative flair and want to participate in building one of the largest and most successful professional service companies of its kind.
Responsibilities:
Creative strategy

Work closely with Creative Director and Group Account Directors in the formulation of creative work (both print and digital channels) and understand the creative strategy, key messaging and context of your work;
Actively contribute to creative ideas and push and challenge your briefs in order to produce outstanding creative solutions that will impress both internally and externally.
Creative execution and development
Build relationships with day to day client contacts, and liaise directly with clients, arranging and attending creative meetings throughout the project;
Be proactive in all client dealings by driving the creative of the project, rather than waiting to be briefed;
Respond to client design amendments promptly and find suitable creative solutions which meet the client expectations and maintain the quality and integrity of the designs;

Be the custodian of the creative aspects of each project ensuring that the integrity of the communication objectives are maintained;
Work closely with the appropriate account handler during the lifecycle of a project, ensuring that all deadlines are met in a timely manner;
Maintain an understand of creative budgets and keep account handlers informed of any potential areas of overrun;
Brief the Publishing team on artwork requirements for each project and work closely with the team to ensure that the integrity of the design is maintained.
Supplier management
Working with the Creative Director, select, brief and art direct photographers, illustrators and third party creative suppliers;
Prepare written photography and print specification brief and liaise with account managers in order to manage production estimates and schedules;
Brief and liaise with suppliers to ensure most cost-effective and highest-quality end products for the client;
Supervise and manage the production process both on and off site and where required, attend print passes.
Technical understanding

Demonstrate effective use of all creative software, including InDesign, Illustrator, Photoshop and PowerPoint software;
Demonstrate an in-depth understanding of all technical aspects of the print and digital production processes;
Demonstrate forward-thinking creative solutions for digital channels, including knowledge of best practice, optimized functionality and accessibility.
Team support

Work effectively with the Creative, Publishing and Account Management teams, winning their trust and respect by being a 'team player';
Act as a mentor for junior designers within the team;
Be proactive in assessing all creative work that is presented to you and help other designers to improve their work.
Requirements:
Degree (2:1) in graphic design or equivalent;
At least 3+ years' experience working in a Creative team within an agency;
Full knowledge of InDesign, Illustrator & Photoshop;
Excellent knowledge of the print and production process;
Flash and Multimedia knowledge would be preferable;
Strong presentation skills would be beneficial;
Working knowledge of Word and PowerPoint.
Personal Qualities

Strong interpersonal and communications skills necessary to build trust and respect both externally and internally;
Passionate about creating inspiring work;
Ambition to self-improve and excel;
Strong 'can do' attitude motivated by a desire to be part of the solution, rather than part of the problem;
Energetic and keen to meet the challenges of contributing to a dynamic, highly entrepreneurial environment;
A great sense of humour and fun!!
---
About Company
TheExecutiveCircle Asia Pacific Pte Ltd

Built on the foundation of 25 years of experience, The Executive Circle is a partnership of accomplished Executive Search Professionals supporting the needs of clients in the Asia Pacific region.

With a track record of more than 10 years each, our Consultants have successfully supported Global Multinationals, Asian Home Grown Enterprises, and Start-up Companies in their Expansion, Turnaround and Succession Planning Strategies over the years.

Having seen the boom and bust of the last 10 years have reinforced our belief that recruitment is not merely the hunt for the right technical skills.

What differentiates a successful company from the competition will ultimately depend on their ability to engage, retain and develop the right talent to become key assets to the business.

Our Consultants' Understanding of each Industry Domain, HR Requirements & the Business Environment; our Consultative Approach to each client; and Our Commitment to the Values of Integrity, Confidentiality & Professionalism are the reasons why 75% of our assignments come from long terms repeat or referred clients.

Moving forward, our Vision is to strengthen the value we provide to our senior level clients, candidates and business associates, in whose continued Confidence, Trust and Reliance we have been privileged to attain.
People also viewed
Career Advice to Find Better
---

Media Relations Specialist

Bitmaintech Pte Ltd

Mass Media,Public Relations (PR),Public Relations,Corporate Communications,Media Relations,Mass Communication,Mandarin,Chinese Language

Singapore

1 - 10 years

Apply

---

Perm Graphic Designer

Recruit Express Pte. Ltd

Adobe Creative Suite, Photoshop, Illustrator, Indesign, Graphic Designer, Graphic Design

Singapore

0 - 1 years

Apply

---
View All Similar Jobs