<! --error popup start --> <! -- existing starts -->
Looking for Java Developer at Singapore Location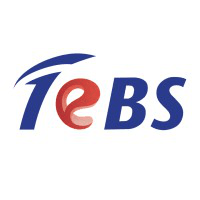 Keywords / Skills :

Java, Java, Core JAVA Scripts, Struts Scripts, Core JAVA, Struts, JAVA Developer, Hibernate Ee, J2EE Scripts, Plsql, Oracle PL/ SQL
---
Job Description
Job Description:
Minimum 4 years of experience in Java programming.

Minimum one year of Experience in Struts (Apache).

Staff should have worked on at least one project using Struts. It is mandatory to have hands-on experience in Struts.

Experience in Java Custom Tags. Staff who are able to understand and write Java Custom tags will be an advantage

Experience in writing SQL statements (using Oracle database)

Experience in writing PL/SQL statements will be an advantage (using Oracle database)

Exposure to WebLogic application server, UML JSF, Hibernate, and / or EJB is desirable

Proficient in spoken and written English.


---
About Company
Total eBiz Solutions Pte Ltd (TeBS) is a rapidly growing Business, Solution Providers and IT Consultancy company. We specialize in providing end-to-end (E2E) solutions to meet all the business needs. Our services include eLearning solutions, business process consultancy, Enterprise Application Implementation & helpdesk support, software development, IT Satffing and related technology services.

Our People are our strength. And our people have experience and exposure to the best business practices / processes of various industries, and knowledge of the various enterprise Applications like Oracle, Peoplesoft, SAP etc. Our People have international experience in working with customers in U.S, India, Singapore and other countries.
People also viewed
Career Advice to Find Better
---

Java Application Developer (1 Year Contract)

Apigee, Layer 7, .NET, JAVA, J2EE, HTML, CSS, REST, API, SPRING, HIBERNATE, STRUTS,Java developer,Core java

Singapore

5 - 15 years

Apply

---

Senior Java Developer (JBPM)

Java,JAVA Developer,J2EE,Hibernate,Spring, Weblogic, Websphere,Servlets,JSP,EJB,Struts

Singapore

0 - 5 years

Apply

---
View All Similar Jobs