<! --error popup start --> <! -- existing starts -->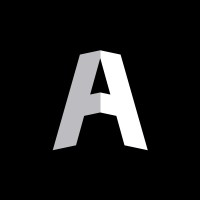 Keywords / Skills :

b2bsales, "Sales Officer", B2B sales, "Sales Coordinator", Institutional sales, Business to business
---
Job Description
Primary day to day point of contact for those partners managed in terms of Planning, Partner enablement and development, and any other sales / non-sales opportunity-specific queries.
Build awareness and drive revenue growth using Cisco programs and be able to articulate the business benefits (rebates, incentives).
Drive, manage and support Marketing campaigns, both bespoke and related to the Partner Plus program (as relevant).
Job Location: 80 Pasir Panjang Road, MapleTree Business City II, Singapore
---
About Company
Established in 1991, Collabera is one of the fastest growing end-to-end information technology services and solutions companies globally. As a $500 million IT company, Collabera's client-centric business model, commitment to service excellence and Global Delivery Model enables its global 2000 and leading mid-market clients to succeed in an increasingly competitive marketplace.

With over 9000 IT professionals globally, Collabera provides value-added onsite, offsite and offshore technology services and solutions to premier corporations. Over the past few years, Collabera has been awarded numerous accolades and Industry recognitions including.

� Collabera listed in GS 100 - recognized for excellence and maturity
� Collabera named among the Top 500 Diversity Owned Businesses
� Collabera listed in GS 100 & ranked among top 10 service providers
� Collabera was ranked:
� 32 in the Top 100 Large Businesses in the U.S
� 18 in Top 500 Diversity Owned Businesses in the U.S
� 3 in the Top 100 Diversity Owned Businesses in New Jersey
� 3 in the Top 100 Privately-held Businesses in New Jersey
� 66th on FinTech 100
� 35th among top private companies in New Jersey

http://www.collabera.com/about_us/accolades.jsp
People also viewed
Career Advice to Find Better